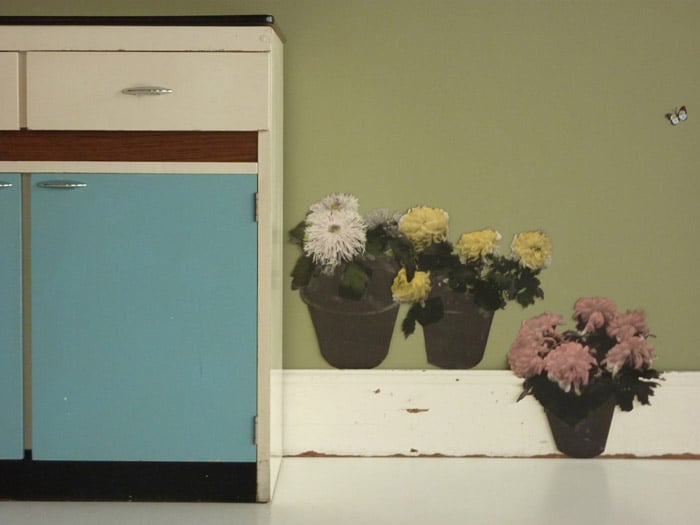 Paper Plant Pot 4
$60.00 per cut-out
Wallpaper pot plant, machine printed, hand silk screen printed with colour and cut out by hand. Hand Made in England. One potted plant per pack.
Colour: White and yellow flowers with green leaves
Dimensions: Approx 40cm x 33cm
Hanging Suggestions:
Apply using border adhesive to a painted wall possibly at the back of a shelf.