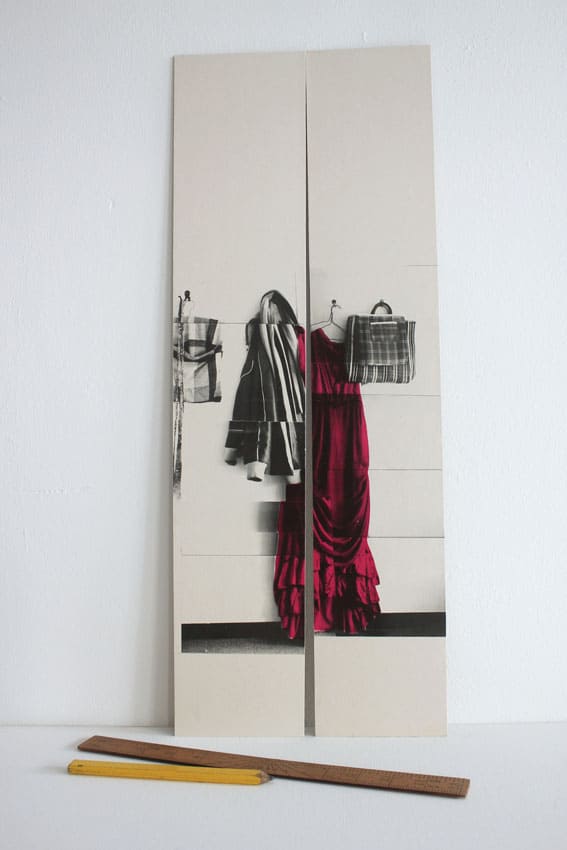 'Ballgown & Coat' Miniatures
$115.00 per set
These print are a hand printed miniature replicas of the wallpaper. They are approximately one fifth of the size of the original design and are printed using exactly the same process, a combination of machine printing and hand silk screen printed colour.
Print Dimensions :  12 cm W x 60 cm H
Colour: Pink
Information: These miniatures come a a set of two mounted on grey board. Frame and hang on the wall, alternatively, place them on a shelf, leant against a wall. Just like the wallpaper original, the 'Ballgown' & 'Coat' miniatures can be hung as pair or with 'Frock' and 'Day too Chair'.