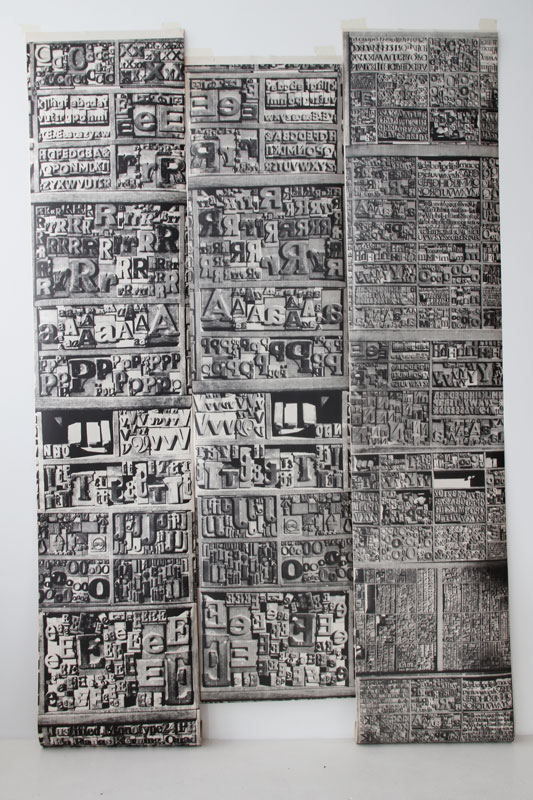 Letterpress
$150.00 per drop
These machine printed 'Letter press' wallpaper drops have never been on sale before now. They have been hidden away in the archive for at least ten years, they show slight signs of wear and tear but this does not detract from their overall appeal.
Colour: Black & white on cream paper
Drop Dimensions: 56 cm width x 330 cm length
Pattern repeat:
Pattern is repetitive but does not repeat
Hanging Information: Paste the paper not the wall.
This purchase cannot be returned