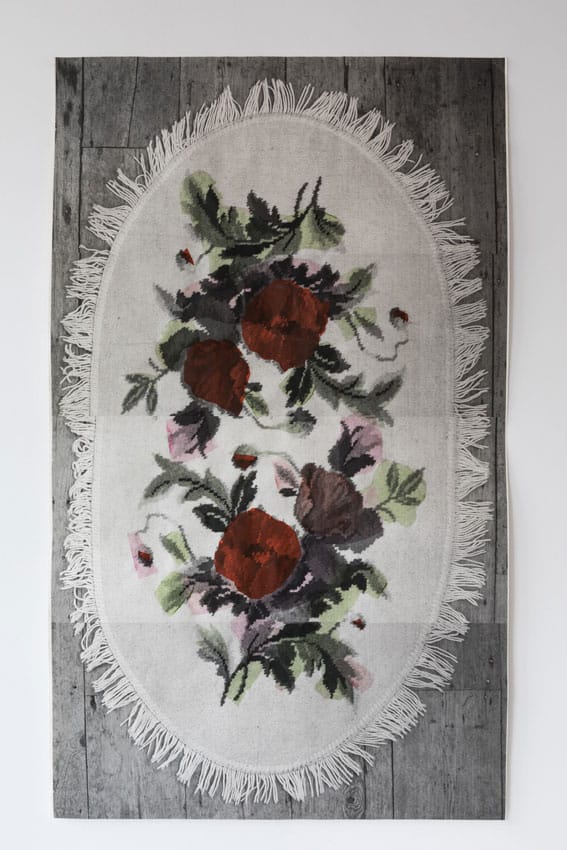 'This is not a Rug'
$295.00
This is a variable edition screen print of the 'Brier Rose Oval Rug'. The colour is hand screen printed using a combination of hand cut stencils and an open screen. Although the rug image is the same on each print the painterly print method with which the colour is added makes each print  completely unique.
Each print is hand signed & hand printed in England.
Print Dimensions :  84cm  x  142cm  

Colour:  Red or Pink roses with green leaves.
Limited Edition of 50 prints / per colour
Information: This print comes unframed. It can be framed or simply pasted to the wall.  Alternatively it can easily be pasted to a floor, as long as it is coated with at least 4 coats of varnish ( gloss works a treat ) it should withstand years of walking over it.